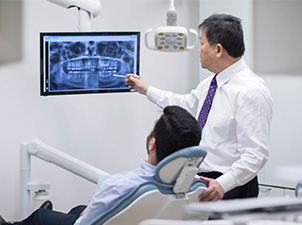 Make your first dental visit at our Maple Ridge Dental office a pleasant experience. Our caring and gentle Maple Ridge Dental team will welcome you to our office and provide the best possible dental treatment to you and your family. Our "Patient Centered Care" approach makes your oral health and your concerns our number one priority.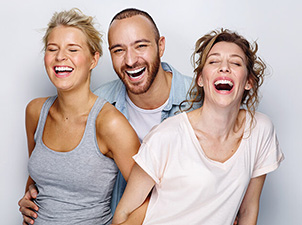 In order to treat teeth misalignments and crowding and give you the most beautiful smile, our Maple Ridge dentists at Dentistry Thirty Two are happy to provide Invisalign® (clear braces) treatments for all ages. Invisalign treatments are clear dental braces without the wires. With years of experience, our Maple Ridge Dental team is ready to straighten your teeth and make your smile beautiful. Book your consultation Today!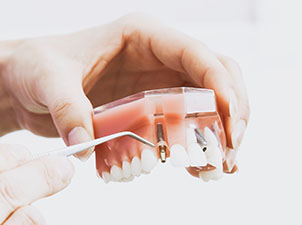 The next best alternative to natural teeth is dental implants. Dental implants look, feel and function like natural teeth. Our Maple Ridge Dental experts in Dental Implant surgery are happy to provide our patients with the highest quality dental implant solutions possible. Dental Implants can be used to replace one tooth or incorporated with Bridges and Dentures to replace many teeth. Contact us for your  consultation with our Maple Ridge Dental Team.
Dentistry ThirtyTwo
2-22899 Dewdney Trunk Rd
At Dentistry Thirty Two we strive to provide you with the best possible dental care in an environment where you feel relaxed and welcomed. Our Dentists and staff are here to provide you with endless reasons to smile. We believe every smile tells a story and we would love to be part of yours.
VISIT OUR MAPLE RIDGE DENTIST
Phone: 604.380.3200
Fax: 604.380.3202
info@dentistrythirtytwo.com
2-22899 Dewdney Trunk Rd
Maple Ridge, BC V2X 3K8
Monday: Closed
Tuesday: 10AM - 6PM
Wednesday: 11AM - 7PM
Thursday: 11AM - 7PM
Friday: 10AM - 6PM
Saturday: 9AM - 5PM
Sunday: Closed
© 2016 Dentistry Thirty Two. Maple Ridge Dentist. All rights reserved.