Our dentists are specially trained to provide effective and stress-free treatments to patients. Some people experience anxiety about their dental appointments. To help relieve anxiety in those cases, our team applies specific techniques that help distract away from the procedure. These distractions are effective at relieving anxiety and helping create a smoother and more enjoyable dental experience.
Our dentists take their time to ensure patients receive the best care and cleaning, while being extra gentle for a positive and stress-free experience. Whether there is special sensitivity or a routine dental hygiene appointment, all patients are treated with a gentle approach. Visiting the dental clinic will leave you feeling fresh and healthy, without the pain or stress.
Pre-Treatment Stress Reduction
For some people, the anticipation of a dental appointment can cause excessive stress. Some may experience sleepless nights, stomach pains, and high levels of anxiety leading up to an appointment. Our clinic offers effective methods to help reduce anticipatory anxiety. They are evidence-based and shown to help greatly reduce pre-treatment stress.
To provide our apprehensive patients with an exceptionally relaxing and calm environment, we are proud to offer anxiety control solutions.
Please contact our Maple Ridge Dental office to inquire about our anxiety control measures including some oral medications.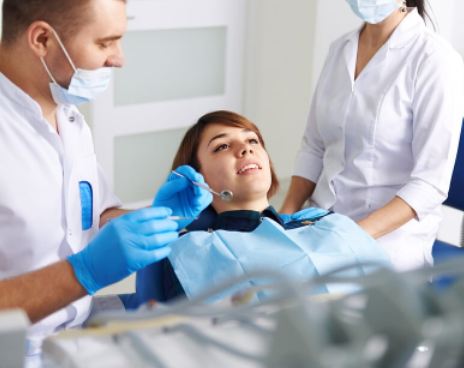 COMMITED TO CARING
Trust Your Anxiety Control to Professionals
At Dentistry Thirty Two we strive to provide you with the best possible dental care in an environment where you feel relaxed and welcomed. We are honored to serve the Maple Ridge community and to provide our patients with beautiful smiles.