Cosmetic Dental Clinic Maple Ridge
Why Us?
At our Maple Ridge Dental Office we are proud to offer a professionally made and custom fabricated whitening trays for in home use with provided professional strength whitening products. Contact us today at Dentistry Thirty Two for your consultation on tooth whitening and stain removal.
Our dentists take their time to ensure patients receive the best care for a beautiful smile. Whether it's an appointment for teeth whitening or a smile makeover, all patients are treated with a gentle approach for a stress-free and comfortable experience. Visiting the dental clinic will leave you feeling fresh and healthy, without the pain or stress.
Dental hygiene is a routine appointment that takes less than one hour to complete. That means that it's easy to schedule into your annual routine. We offer convenient and flexible appointment times that can fit around your work hours. Visit the dental office when it's most convenient for you and keep your regular cleaning appointments for healthier gums and teeth.
Smile Makeover and
Veneers
Dental Veneers are placed on the front teeth in order to create a beautiful and attractive smile. Veneers can completely reshape your teeth and smile. They can often be alternatives to crowns and the ideal solution in treating many dental conditions.
What does getting porcelain veneers involve?
Getting veneers usually requires two visits to complete the process, with little or no anesthesia required during the procedure. The teeth are prepared by lightly buffing and shaping the surface to allow for the thickness of the veneer. A mold or impression of the teeth is taken and a shade (color) will then be chosen by you and the dentist.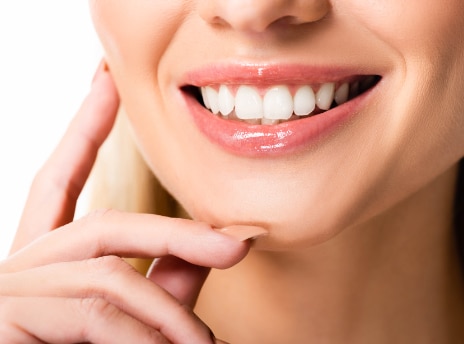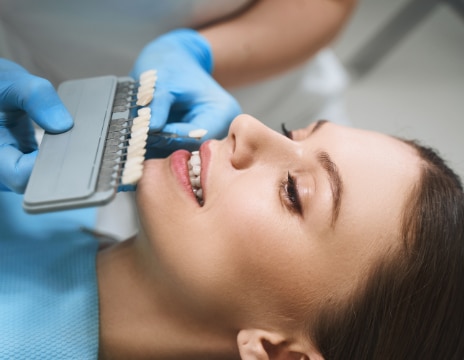 On the second visit the teeth will be cleansed with special liquids to achieve a durable bond. Bonding cement is then placed between the tooth and veneer and a special light beam is used to harden and set the bond.
You will receive care instructions for veneers. Proper brushing, flossing and regular dental visits will aid in the life of your new veneers.
Contact our Maple Ridge Dental Office, Dentistry Thirty Two, for your consultation on Dental Veneers and Smile Make Overs.
COMMITED TO CARING
Trust Your Cosmetic Dentistry to Professionals
At Dentistry Thirty Two we strive to provide you with the best possible dental care in an environment where you feel relaxed and welcomed. We are honored to serve the Maple Ridge community and to provide our patients with beautiful smiles.