Childrens Dentist Near Me Maple Ridge
Why Us?
From the first moment at our clinic, your kids will feel welcomed and at ease as they enjoy our fun waiting room. We offer games and toys to help pass the time and prevent stress about their upcoming appointment. We encourage making the dentist office a positive experience for your kids so that they are happy to come back for their regular appointments.
Our dentists take their time to ensure kids receive the best care and cleaning, while being extra gentle for a positive and stress-free experience. Whether there is special sensitivity or a routine dental hygiene appointment, kids are treated with a gentle approach. Dentists know how to work with kids to help them relax and leave feeling fresh and healthy, without any pain or stress.
A tasty toothpaste always helps! We have yummy flavours that kids enjoy so that their cleaning experience is made even better. When kids get to choose their favourite flavour, they are often more relaxed about the cleaning process and have a better experience. Some flavours, like spearmint, are too strong for a child's palate.
Child Dentist Maple Ridge
At Dentistry Thirty Two, Maple Ridge Dental Office, we are proud to call ourselves a Family Clinic. Our dentists have been treating all family members including the little ones for years and are happy to bring their skills to Dentistry Thirty Two.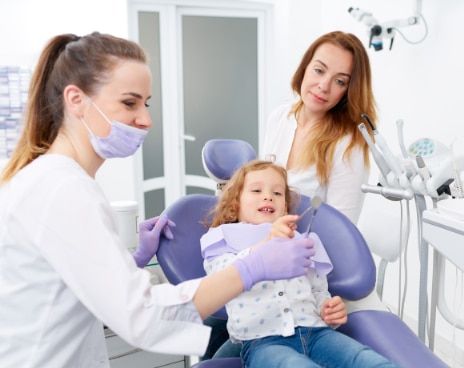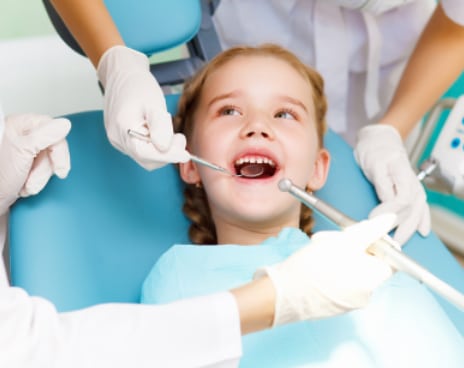 We recommend that the first visit to the dental office to be once the first teeth erupt, usually at age 1. We are a firm believer of preventative dentistry and would like to aid your children in improving their oral health and living a healthy life.
COMMITED TO CARING
Trust Your Children's Dentistry to Professionals
At Dentistry Thirty Two we strive to provide you with the best possible dental care in an environment where you feel relaxed and welcomed. We are honored to serve the Maple Ridge community and to provide our patients with beautiful smiles.