Many of us would like to enhance our smile and improve the way our teeth look. We might have crowded teeth or just a single rotated tooth. Today with Invisalign™ treatment teeth can be straightened without the need for traditional wire and braces. Invisalign™ is a short-term orthodontic treatment designed with your busy lifestyle in mind. Crystal-clear aligners won't impact your appearance or irritate tissues in your mouth as metal braces can.
Your Perfect Smile in 3 Steps.
Before you consider investing in Invisalign™ in Maple Ridge, it's a good idea to get familiar with the process to see if it sounds like something you want to commit to.
In most cases, Invisalign™ is only one part of our treatment plan. Many patients have their teeth shape affected due to their crowding resulting in chipped edges or grinded surfaces.
Our full smile enhancement treatment plan will include the following steps.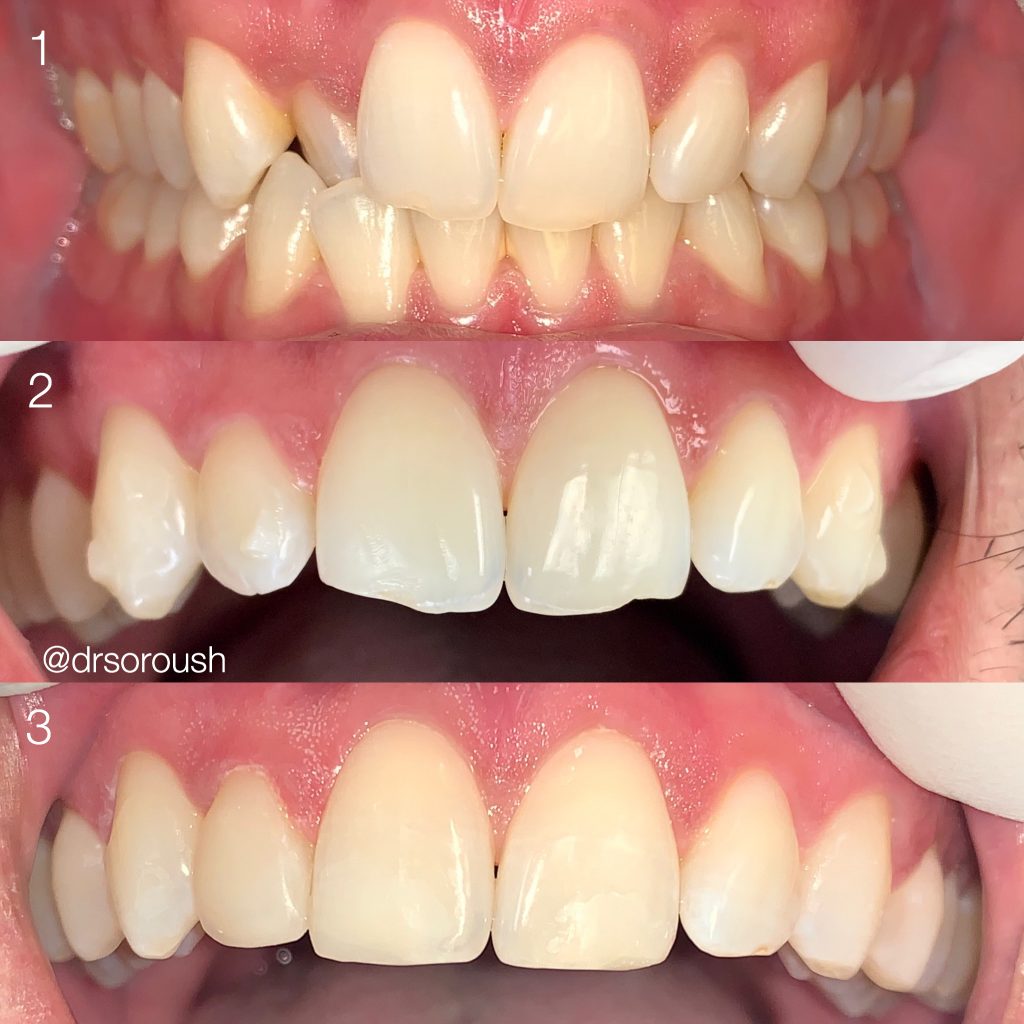 Step 1: Invisalign™: Treatment Planning and Aligners.
The only way you will know if Invisalign™ is right for you is to talk to your dentist first so they can evaluate your needs.
If you are a good candidate, your dentist starts by taking digital images and x-rays of your teeth. These details are used to plan out the movement of your teeth during treatment and sent to a custom lab where several sets of Invisalign™ aligners are fabricated.
Your dentist will also discuss any teeth shape issues and how dental bonding, veneers or crowns can be used to reshape the teeth to the perfect smile.
Once your Invisalign™ trays arrive you will be asked to wear them at all times except when eating (22-23hrs a day). Your dentist will let you know when he/she would like to see you to follow up with your progress.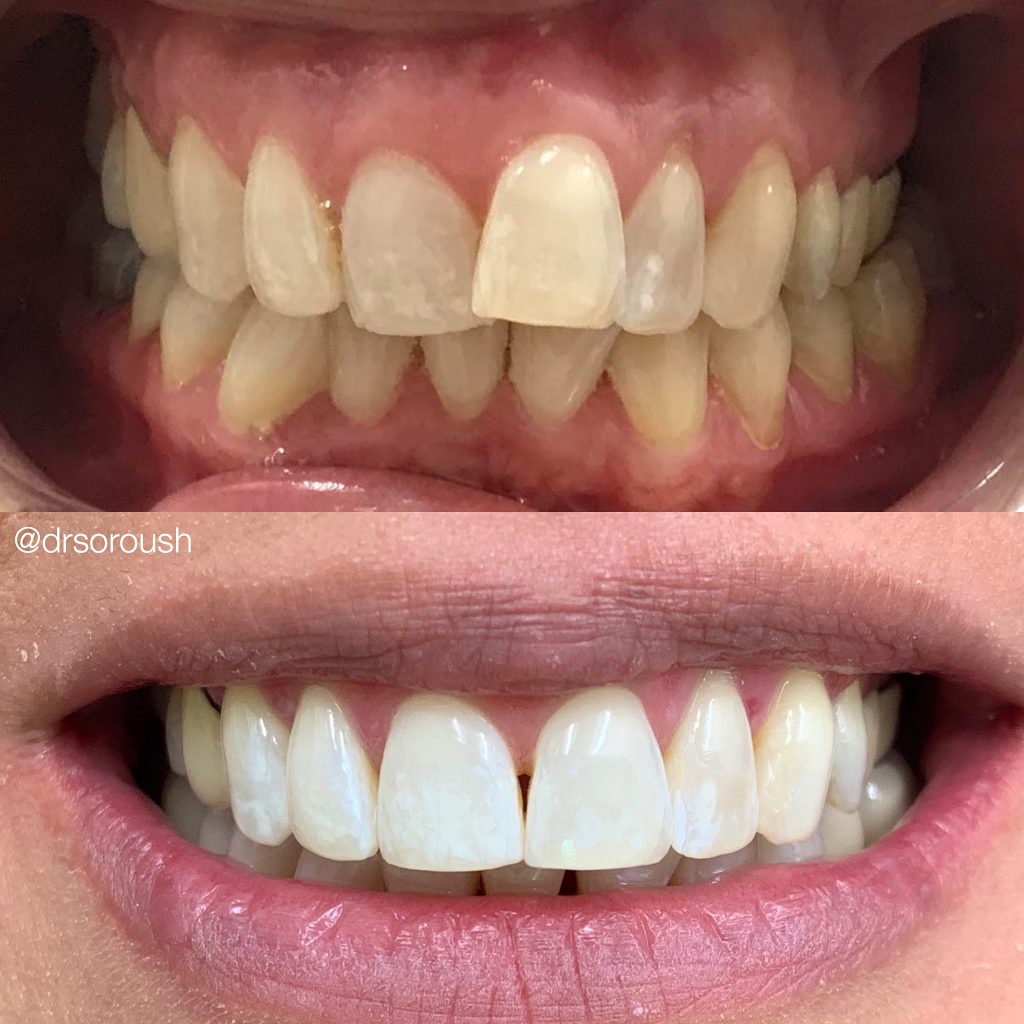 Step 2: Whitening teeth.
Once your Invisalign™ treatment is finished. Custom Trays will be fabricated and we will give you a set of professional whitening material to brighten your smile. This process usually takes 2-4 weeks.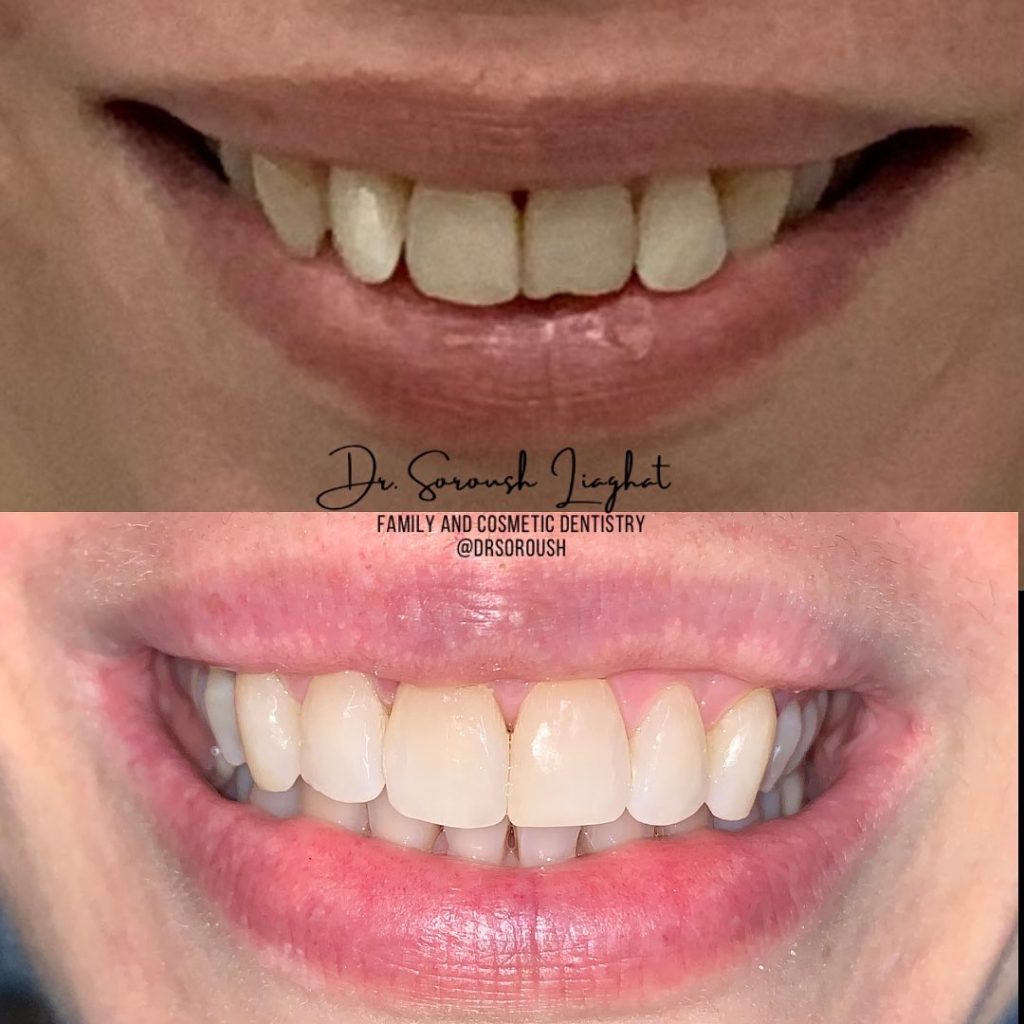 Step 3: Reshaping the Teeth: Edge Bonding, Fillings, Veneers.
After the whitening period, your dentist will go over your teeth shape and will fix any broken edges, chipped and grinded surfaces. The treatment might include simple dental fillings or lab fabricated dental crowns or veneers. Every person's treatment is unique and our dental team is here to guide you to get the best results.
Once you are finished, you will receive a retainer that you must wear as instructed to maintain the results.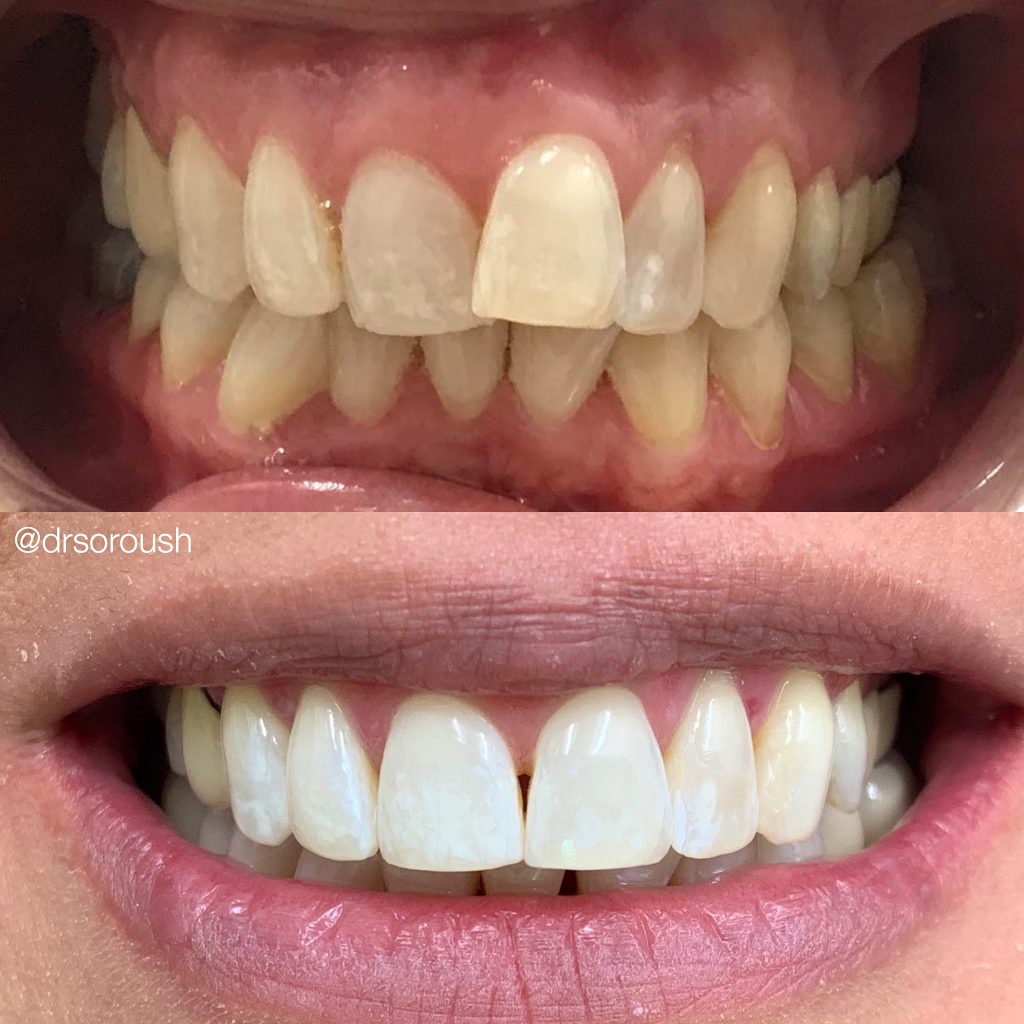 Call for Your Invisalign Consultation
If you've been thinking about Invisalign and would like more information, please call Dentistry Thirty Two to schedule a commitment-free consultation with one of our doctors. We look forward to helping you achieve your smile goals!